Intended Use: myPKFiT is not indicated for the treatment of von Willebrand disease and should not be used for patients who have developed neutralizing antibody to FVIII products. myPKFiT is Rx only. For safe and proper use of the myPKFiT software, please refer to the complete instructions for use in the User Manual.

Please see the full intended use statement for myPKFiT below.
See data directly from your patients
The myPKFiT healthcare professional software connects with the patient app for real-time review of treatment data. View your patient's infusion schedule, breakthrough bleeds, and general treatment adherence.1
Estimate PK curves to personalize dosing and infusion schedules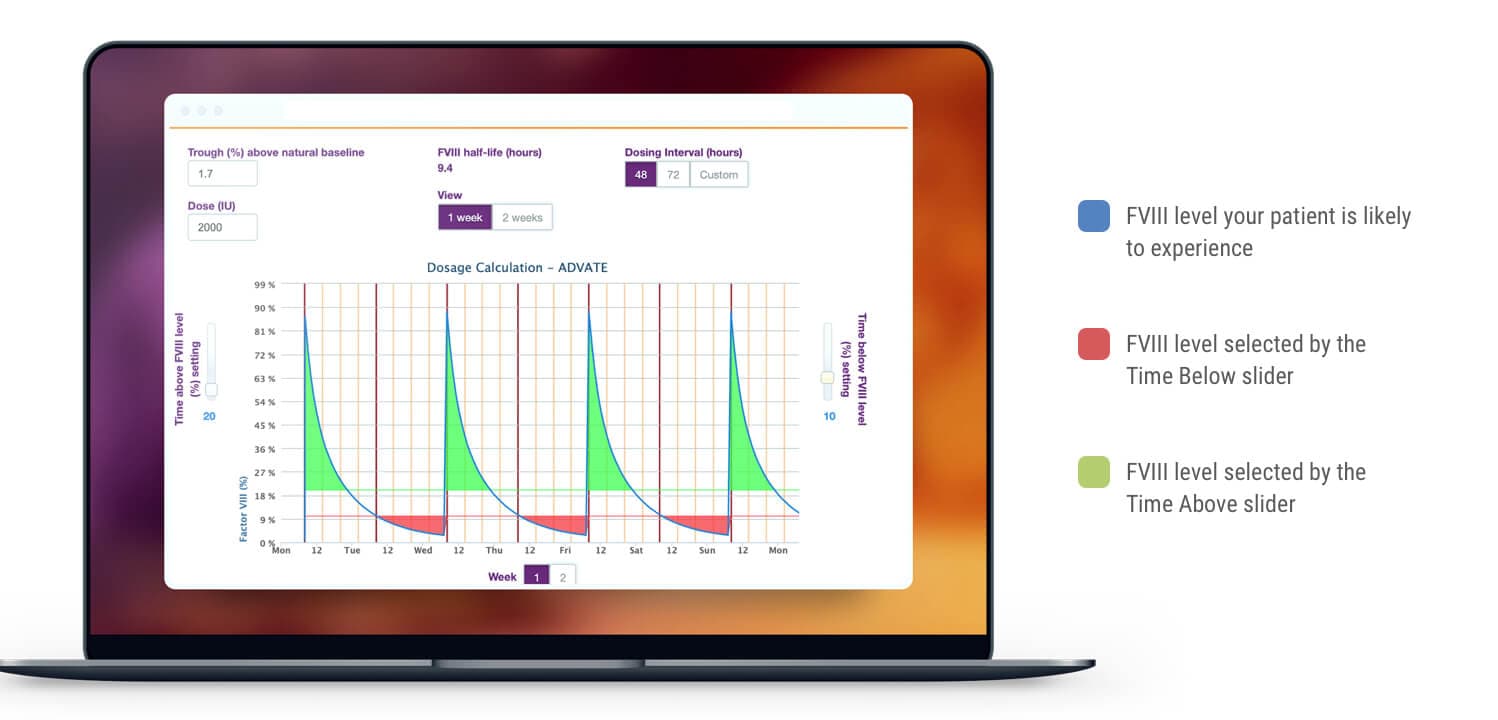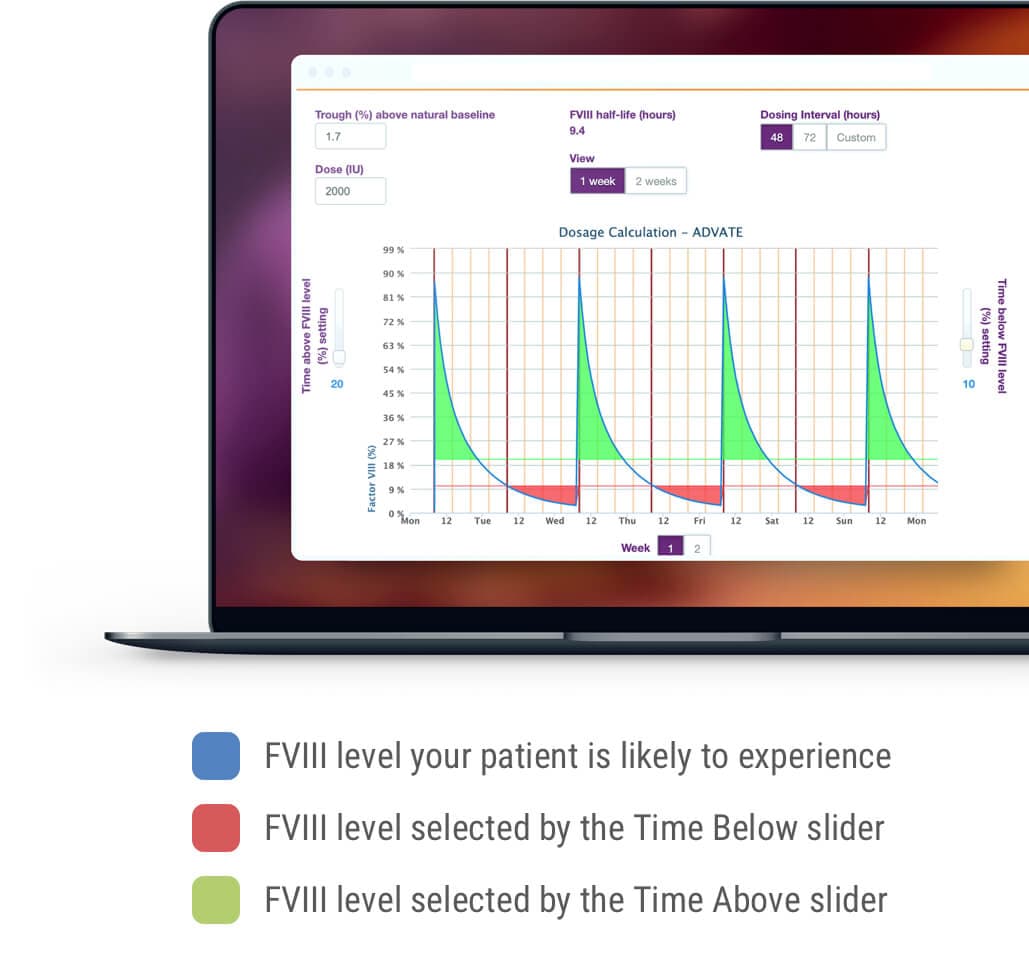 Target trough level
Customize the factor VIII target trough level (1-3% above baseline) and myPKFiT adjusts the dose calculation accordingly.1
PK-guided dosing
Customize dosing intervals and myPKFiT generates a chart showing the dosing regimen required to maintain target trough.1
Factor awareness
Hover over the graph to see the estimated factor VIII level at any point along the curve.1
Patient dosing resource
Print a PDF to share with your patient and export information into the myPKFiT app.